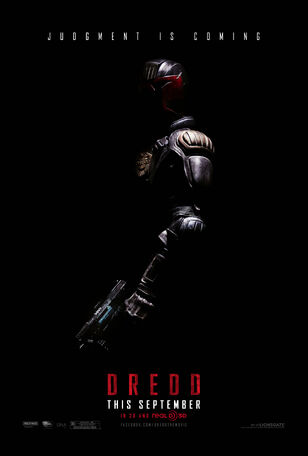 Judge Small is a fan of the 2012 film Dredd and aspires to make this wiki better surrounding those aspects and others.
I have three roles on this wiki. I am (the law?) the PM (Project Manager) of Dredd 3D pages. I am currently in the market to find another user to be my VPM (Vice Project Manager) of Dredd pages so that your work load on the Dredd movie pages can be shared and the work be done more efficiently. If you like the new Dredd franchise and this is what brought you to the Dredd universe; like myself, contact me and we'll work something out. Alongside being a Project Manager, I am also a Chat Moderator and an Administrator as of October 2014 (special thanks to Promethius20). If you have any questions, don't hesitate to ask!
Favorite Quote
"America is an irradiated wasteland. Within it lies a city. Outside the boundary walls, a desert. A cursed earth. Inside the walls, a cursed city, stretching from Boston to Washington D.C. An unbroken concrete landscape. 800 million people living in the ruin of the old world and the mega structures of the new one. Mega blocks. Mega highways. Mega City One. Convulsing. Choking. Breaking under its own weight. Citizens in fear of the street. The gun. The gang. Only one thing fighting for order in the chaos: the men and women of the Hall of Justice. Juries. Executioners. Judges."
Top 11 Favorite Soundtracks from Dredd (made Justin Bieber... good)
Judge, Jury And Executioner
Ma-Ma's Requiem
Mini-Guns 
Apocalyptic Wasteland
She's A Pass
Mega City One 
Taking Over Peach Trees 
Slo-Mo 
Anderson's Theme 
The Rise Of Ma-Ma
It's All A Deep End
Concepts for Dredd sequels: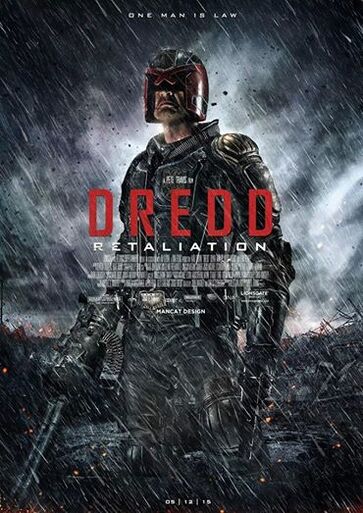 I am one of the die hard Dredd fans campaigning for a sequel (although this is doubtful due to a lack of box office profit from the film's 2012 theatrical release). There have been several plot lines thrown around, so here are a few being considered for those of you wondering the future of the 2012 film along with a few of my own suggestions.
Dredd: Origins (The Cursed Earth storyline)
Dredd: Democracy (Pro-Democracy terrorists taking over the Hall of Justice along with corrupt judges storyline)
Dredd: The Pit
Other ideas:
Dredd: Total War
Dredd: America
Dredd: Letter to a Democrat
Dredd: Dark Judges
Dredd: Mechanismo
Dredd: The Day the Law Died
Favorite Pages
My favorite wikis
Wiki Projects